Institute for Image Management Facts
INSTITUTE FOUNDATIONS
Over 25 years ago, with the world economy in turmoil after the stock market crash in 1987 and the future uncertainty facing many organisations and their people, many "consultants" (including image) sprung up claiming to be the authorities in a diverse group of areas and saviours to the many problems facing business.
With this trend in mind, in 1989, Image Group International after extensive research established there is a need to offer a more structured curriculum on image studies and the Institute for Image Management was established. The Institute's primary goal is to provide a rich environment in which participants may evaluate their current operations by studying the experience shared by other professionals and by learning the techniques and strategies offered by members and faculty.
In the 21st century, the Institute recognises that the presence of knowledgeable, skilled managers and business executives is vital to the future of the image profession. The Institute puts its major focus not only on image studies but also on learning strong business and personal development principles and how the profession is affected by the world business environment and the integral changes necessary to stay ahead.
The Institute is about "learning by doing; experience-based education".
The Institute offers numerous accelerated courses available to suit individual needs, including an accelerated 5-Day Certificate Course to a Diploma Course, a 12 months part-time commitment, all focused on studying The Seven Aspects of Authentic Image Management™ (AIM™) and much more.
The Institute's academic philosophy emphasises enrichment of ethical values, expansion of personal responsibility and continuing education on image studies. The curriculum is designed to prepare participants for employment as image and lifestyle advisors and brand coaches for the private and public practice of corporate and personal image consulting, seminars, workshops and one-on-one coaching.
Emphasis is on small group interaction and enrolment is by invitation only and limited. The Institute teaches procedural and practical aspects of starting a coaching consultancy; fact gathering techniques during a client interview; imaging concepts; and image plan development and implementation. Completion of the Institute strengthens leadership, management, entrepreneurial and interpersonal skills. Institute instructors are leading image professionals and industry leaders.
Image professionals and their organisations reap immediate benefits because Institute participants learn to stretch marketing dollars, improve entrepreneurial effectiveness, implement first-class management principles and cope with everyday business, career and / or personal problems. They also develop an invaluable resource network of other image and lifestyle professionals. The Institute is recognised for its standard of academic excellence throughout the image and business community nationally and internationally.
Graduates receive a Certificate of Image Management™ (CIM™) after successful completion of each module of the course. The Diploma Course is available on completion of the Certificate Course.
YOU CAN LEARN SKILLS YOU CAN ALSO USE IN YOUR CURRENT CAREER
Yes, many of our participants are currently integrating their new found Institute knowledge and awareness into their present careers and are discovering a powerful new influence in their workplace, e.g.: Promotions, Higher Incomes, Greater Personal Power, Enhanced People Skills, Stronger Relationships etc.
Image professionals and their organisations reap immediate benefits because Institute participants learn to stretch marketing budgets, improve entrepreneurial effectiveness, implement first-class management principles and cope with everyday business and career challenges. They also develop an invaluable resource network with other leading image management professionals worldwide.
INSTITUTE READING
Participants receive the Institute reading list. The readings are designed to provide ground work necessary to prepare participants for their current and future years both at the Institute and in their business and professional careers.
REQUIREMENTS FOR INSTITUTE CREDIT
The Certificate of Image Management™ (CIM™). is a course consisting of numerous levels of study. Credit for the Institute Certificate is based on three factors:
Class attendance of all course days – for in-house students only
Successful review of the Institute reading list
Submission of all homework and final presentations
To obtain credit for the course, you must attend 95% of all classes ( In-house students only). No credit for a subject will be given if you are absent for more than six hours regardless of reason. When you don't earn credit, you must repeat the subject in order to continue in the Institute course. Written requests for approval of absences is granted by the Institute in the case of illness, catastrophe or extenuating circumstances. Business appointments, member contracts and travel convenience are not considered 'extenuating circumstances'.
CERTIFICATE
The Certificate of Image Management™ (CIM™) is awarded after completion of each module as per Institute credit requirements.
MAINTENANCE OF STANDARDS
To maintain high standards of scholarship and behaviour, the Institute for Image Management reserves the right to reject or terminate any enrolment at its discretion without entering into any correspondence.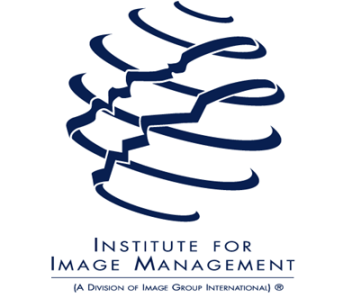 We are a core values company that practices what it preaches.
Our team is led by Jon Michail, IIM (Master), AICI, CIP, FAIM, Diploma (Health Counselling), a guy with a down-to-earth and real-world approach to business and life in general. Jon Michail is the Founder and Group CEO of Image Group International, the Institute for Image Management and IGI Worldwide.
A past designer with the Christian Dior brand, Jon has pursued further studies in International Business Management at Monash University, Australia and Media Relations at RMIT University, Australia. He has extensive experience in corporate communication, marketing, entrepreneurship, sports management and branding. Jon pioneered the concept of holistic image management and is regarded worldwide as the image advisor's advisor. He is the only Australian to win of the prestigious International Image-Maker of the Year USA Award. Jon is also a winner of the Hong Kong Bank Business Award for export services and has received many other business and marketing commendations.
Jon and his team coach leaders, managers and their teams to position their personal brand in a manner that builds, compliments and enhances their corporate brand. This unique approach to coaching supports everyone in the business to be congruent with the corporate brand and also in alignment with their personal values, identity and objectives at the same time.
The team at Image Group International practise mastery and with their spirit and "runs on the board" expertise make a sustainable difference to peoples' lives.
Image Group International and the Institute for Image Management are member of IGI Worldwide.
Our Values.
Be real

Lead with courage

Be integrous

Be accountable

Be clear in your communications

Honour your clients

Live life large, have fun
"Leading Multi Award Winning Image Management Institute"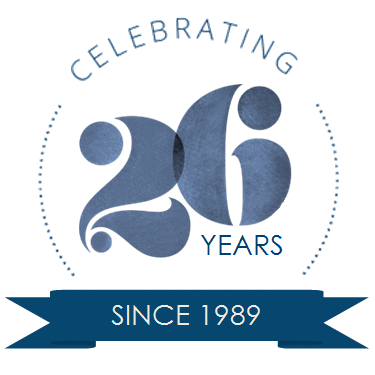 Life is too short NOT to maximise your potential…